There are many distilleries in Gloucestershire many of which offer tours and tasting sessions. The most common tipples distilled in the county include gin and whiskey.
The term Distillery signifies a place or a building where the alcohol manufactured. The distillation process separates fermented products helps to produce high-quality alcohol contents. This is the core process of making stronger alcoholic beverages such as gin, brandy and whiskey.
Gloucestershire Distilleries
Some of the local stills that produce quality local liquor, some of which offer tasting sessions and tours of their premises.
Brennen & Brown Ltd
Around since 2012, this Cheltenham distillery is determined to bring back long-lost flavours of gin, as well as almost forgotten methods of its production. Brennen & Brown Ltd in Cheltenham currently have special offers for a gin making or a gin tasting experience.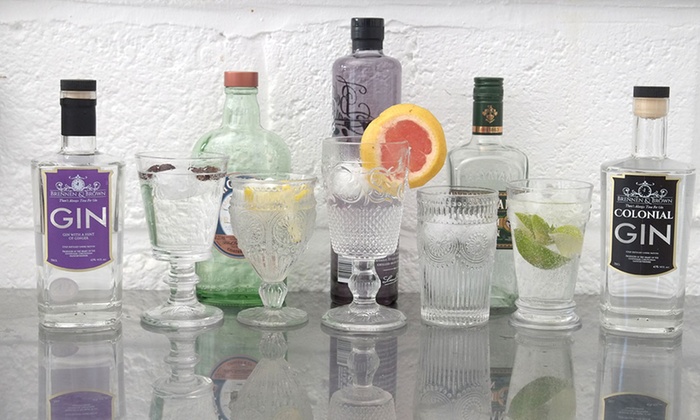 Visitors will tour the Cheltenham distillery and learn about the history of gin and gin-making, you will explore the beginnings of the beverage to today's modern methods of production and styles. You can learn about different garnishes and how they affect the taste of this classic liquor. About …
Fox's Kiln Distillery
Gloucester Brewery has diversified and formed Fox's Kiln Distillery at their home in the docks. The gin is produced in small batches with prime ingredients to create some unique flavours. Botanicals used include the usual suspect juniper as well as coriander seeds, cardamom, bay leaves, camomile and lemon. Their wares can be purchased via their online shop including the fascinating Rubharb & ginger version.
Haven Distillery
The Haven Distillery is an artisan small-batch distillery nestled just outside the county border in Herefordshire. They are one of the smallest distilleries in the UK, they produce some nice handcrafted, small batch London Dry Gin. You can purchase their gin in Gloucestershire businesses like The Forest Deli in Coleford and Webbs Garden Centre in Cheltenham.
Homegrown herbs and other botanicals are combined and distilled slowly to create their distinctive premium strength gin. The homegrown botanicals include lemon thyme, bay, apple mint, rosemary, angelica & lemon verbena. About…
Cotswolds Distillery
The Cotswolds Distillery is one of the first of its kind in the Cotswolds and the closest working distillery to London. They offer tours, in which visitors can sample gin and whisky produced on site. They are one of many food and drink producers in Gloucestershire.
The distillery is set in an area of outstanding natural beauty, while the distilling process is owed to the state of the art equipment housed within the historic building. Visitors can learn about the distillery process at each stage of its creation, sampling some of the wares along their way.
Tours run every day, creating a gin and whisky journey, allowing guests to taste some samples and learn the history of the distillery. There is currently a special offer for your visit. Offer Details…
Little Oak
Little Oak Vineyard in Chipping, Campden, Gloucestershire was established in 2006 with the planting of 300 Siegerrebe vines on the gentle slope near the Cotswolds.
Since the first very successful vintage in 2009, the Vineyard has grown to have nearly 2000 vines producing a nice dry white wine, sparkling wine and Brandy distilled from the Siegerrebe grape.
Visitors are welcome to come and see the operation and taste the locally produced wines & Brandy with lunch. They currently have a promotion for a visit. MORE INFO…
Little Oak is located in Chipping, Campden, more information can be found at www.littleoakvineyard.com
Sibling Distillery
Located in Charlton Kings in Cheltenham, Sibling Distillery is a quality gin producer. Sibling has combined the hands-on process of mashing a cane sugar base and preparing fresh fruits and other botanicals, with a state of the art glass, stainless steel and copper distillery. They use a beautifully modern set of botanical flavours while sticking with traditional methods. They enjoy showing visitors around the distillery and have a tasting room where tours can learn lots about gin.