This page features many restaurants in Gloucestershire including some that have special offers for Sunday lunch, we have found multiple pubs and restaurants doing deals including some in Gloucester, Stroud and Cheltenham.
Where Is Your Favourite Restaurant For a Traditional Sunday Roast? Please comment below with reasons!
Sunday Lunch Offers
Clarence Social
Tuck into a Two-Course Sunday Lunch at The Clarence Social in Cheltenham. Start with smoked salmon or chicken liver parfait, and tuck into roast Cotswolds beef, cod or chicken supreme with all the trimmings and more.
The kitchen at The Clarence Social specialises in traditional British cuisine with a modern twist. More info…
The Bear Inn Bisley
The Bear Inn is a great example of what a traditional British village pub should be like. It has a great atmosphere and has a friendly ambience. About The Bear…
Sup and Chow Cheltenham
Spend a leisurely afternoon tucking into this Sunday meal with Traditional Roast, the offer is for a 2 course lunch with dessert. More info…
Favourite Restaurants For Roast Dinners
We recently asked for recommendations for the best restaurants for roast dinners in the county these include.
Glasshouse Inn
The Glasshouse Inn is a red-bricked pub on the slopes of May Hill, it comes highly recommended by @GlosterEd who also mentioned "Great meals in a wonderful location. Does not let under 14s inside", http://www.glasshouselodges.co.uk/
WoodKraft
Serve a sharing board with meat or nut roast. WoodKraft Cheltenham, 13 Regent St, Cheltenham, GL50 1HE. 01242 580585. More about Woodkraft.
The Royal Exchange
The Royal Exchange freehouse is located in Hartpury on the A417 between Gloucester & Ledbury, the Sunday lunch here comes highly recommended also. The Sunday roast options here are
Sirloin of beef from Warner's of Tirley served with home-made Yorkshire pudding, horseradish, roast potatoes, seasonal vegetables & gravy.
Gloucester Old Spot pork from Featherley Hall Farm with crispy crackling, home-made stuffing, apple sauce, roast potatoes, seasonal vegetables & gravy.
Lamb slow-roasted in a mint, rosemary & red wine sauce served with roast potatoes, seasonal vegetables & gravy.
Hatton Court
The Tara Restaurant at Hatton Court Hotel does a special take on the traditional roast lunch. It is served every Sunday from 12 pm until 3 pm and you can choose either 2 or 3 courses to suit you. Various meats are on offer as well as fish or vegetarian options. Their roast potatoes are "twice turned", the meals are served with a fine jus and vegetables.
The Toby Carvery
A chain with 2 restaurants in the County, one in Over and the other in Brockworth. Toby specialises in carvery style roast dinners. More info…
Other Roasts
Malmaison In Cheltenham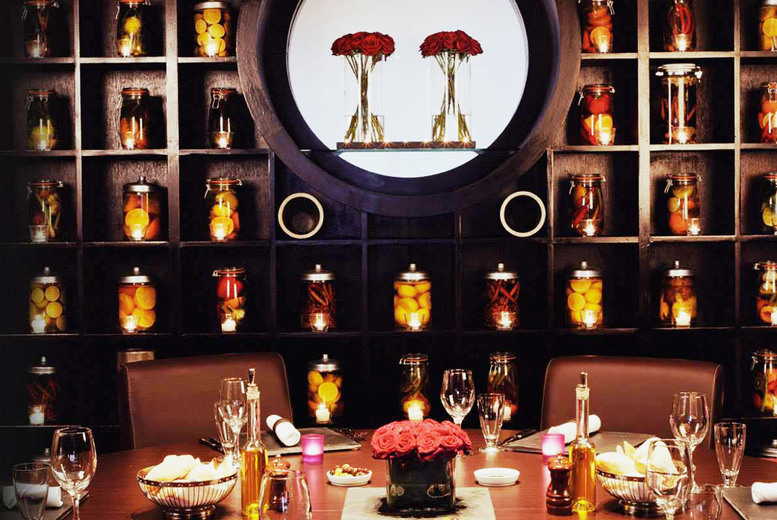 Enjoy a four-course Sunday lunch at Malmaison, Start with soup of the day, followed by unlimited hors d'oeuvres, a main course like prime rib of Angus beef or half a roast Normandy corn-fed chicken, Finish with cheesecake, sticky toffee pudding or a cheese platter. More info…
Chelsea Bar & Brasserie
Sunday Lunch for Two or Four at Chelsea Bar & Brasserie (50% Off), Sunday lunch with trimmings.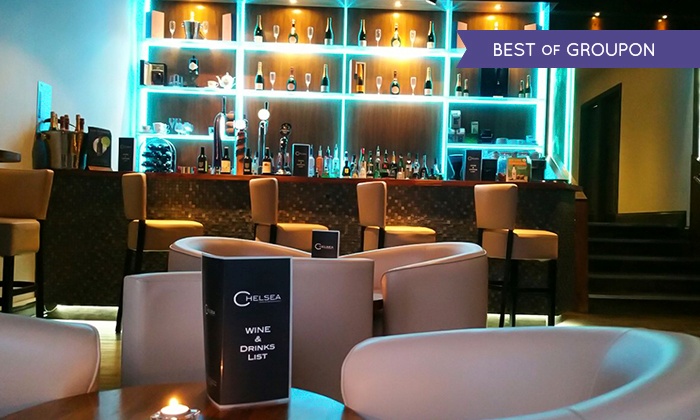 Situated in central Cheltenham, Chelsea Bar & Brasserie specialises in British and European cuisine. The menu features pan-roasted meats, fresh seafood and plenty of vegetarian options. More info…
The Fountain Inn Stroud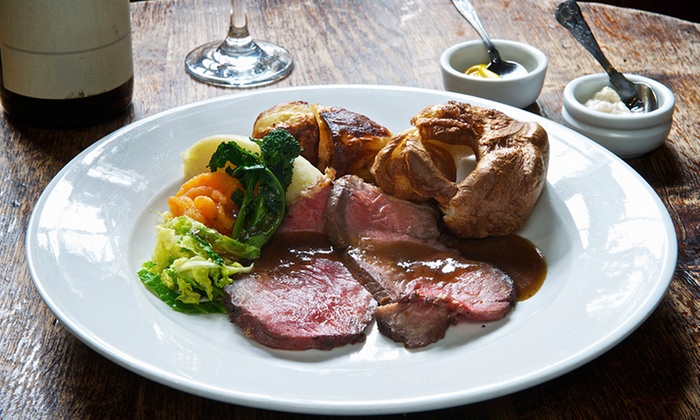 Sunday Lunch For Two or Four at Fountain Inn where you can enjoy a roast with a choice of two types of meat with all the trimmings. More info…